$445.00
$495.00
Wabi Classic Frameset, Imperfects
Our most popular frameset features Reynolds 725 steel and seamless TIG weld construction. This limited selection of framesets are 'Imperfects,' meaning they have very minor tubing or paint imperfections from the factory and are being sold at a discount. Imperfections are typically have 1-2 very small indentations (smaller than a pea and about 1mm deep) in the top tube, seat tube or down tube and/or a minor paint issue (swirling, thickening). These issues would be hard to find if not pointed out (and very difficult to photograph), but are marked as 'Imperfects'. They do not impact the performance or warranty of the frames and, as noted, are not noticeable to the casual observer.
RIDER HEIGHT 
FRAME SIZE
STANDOVER HEIGHT

5'4 - 5'7

49

CM

30.2IN

5'7 - 5'10

52

CM

31.3

IN

5'10 - 6'1

55

CM

32.5

IN

6'1 - 6'3

58

CM

33.6

IN

6'3 - 6'6

60

CM

34.8

IN
Frame: Hand-built using seamless heat treated, double butted oversized Reynolds 725 chromoly steel main tubes with forged track style rear drops. Braze ons for two bottle cages, on the down tube and seat tube. 
Fork: Hand brazed tapered chromoly steel with investment cast crown, 1 1/8" steerer and forged fork ends. Tange Seiki Technoglide headset with cartridge type bearings.
The default headset colors are silver for Sable Green and black for Cloud Gray. If you want a different color, call it out in the checkout comments or contact us.
Tech Specs 
Includes: Frame, fork, headset, and seat post clamp

Weight: 5.9 lbs (55cm)

Accepts 68mm English standard bottom brackets.
Threadless 1-1/8" steerer tube
100m

 

front dropout

 

spacing; 120mm rear dropout

 

spacing
700c wheel compatible with up to 32mm tires (except 42cm frames which are 650c compatible and up to 28mm tires).
27.2mm seatpost compatible
Note: Eyelets at front and rear dropouts.
Bottom bracket is not included.
Important Note
We cannot guarantee the fit of any specific component set (especially track cranksets) other than the ones we sell with our complete bikes. If you are planning a specific build please contact us to see if we are aware of any issues. Even so, we will be unable to offer refunds based on lack of fit with any third-party components.
For crankset compatibility, see our FAQ.


Customer Reviews
03/24/2022
Hristo S.

United States
Fun and beautiful frame
I built my first bike with this frame and love it. It's now my commuter bike, and the frame feels very smooth, the cloud grey colour is very pleasing, and overall I love the aesthetics of it -- no unnecessary decals whatsoever. I have two things to note about this frame to advise future buyers. First, you should be careful with the bottom bracket and crankset -- when ******* all the way in, my right crank arm cleared the chainstay by just about a millimetre, while the left was way too far. I fixed this by installing 2.5mm spacers on the BB as suggested for some cranksets Wabi sells. Second, even though this frame has eyelets on the rear dropouts, the chainstay might be too short to mount a rack with panniers. The only bike rack I have found to provide enough clearance is the Axiom Streamliner, but I wish I could afford to have the nice Tubus racks on this frame. I got this "imperfect" frame expecting it to have paint imperfections as described, but found it to be pretty much flawless except for a couple of tiny spots. Wabi must have very rigorous quality control, I'm very happy I got to ****** this frame at a discount.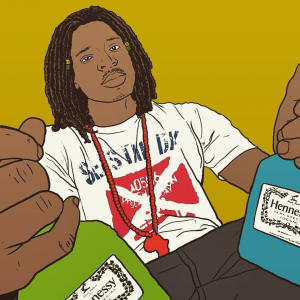 RV
02/02/2022
Raven V.

United States
Changed My Mind About Wabi
I'm glad I decided to purchase a frame direct from factory. It is stiff, durable, and a pleasure to ride. Turns heads everywhere it's spotted and will definitely be a staple in my collection. The imperfection was noticeable upon assembly ( front fork drop out a bit difficult to input wheel axle), but nothing that was unmanageable, and did not disturb the assembly or integrity of the frame. Having fun riding it and will continue speaking highly of the brand. Thanks !
01/25/2022
Joshua M.

United States
More Perfect Than Most.
Excellent packing and shipping care was taken. The 'imperfect' frameset looks higher quality from other manufacturer's selling new/undamaged products. It's beautiful and I appreciate discount on the frameset. Steel is real.